YOUR HABONIM BOARD OF DIRECTORS
Anita Auerback (Director since 2018)
Anita is a Certified Professional Accountant and Chartered Business Valuator ("CBV") with over 15 years full time valuation and litigation support experience and over 30 years of accounting experience. She is currently a Director at RSM Canada, a mid-sized public accounting firm, specializing in complex matrimonial litigation and personal injury damage quantification. She has also taken financial mediation courses to assist in dispute litigation. Prior to obtaining her CBV designation, she spent 14 years as a Canadian and US tax practitioner and operated her own business, specializing in computer training for children. Her passion project is teaching courses in Generational training, which focuses on identifying generational differences in the workforce and how to leverage different skill sets from different age groups to work more effectively. Her varied business background, along with her mediation and training background, makes her uniquely qualified to assist in the Board's financial matters in her new role as Treasurer.
Lauren Black (Director since 2016)
Lauren is the General Counsel and Privacy Officer at VHA Home HealthCare. In this role, Lauren is responsible for overseeing the organization's legal and compliance functions including its risk management, strategy, contracting & procurement, corporate governance and ethics as well as its privacy program. Prior to joining VHA, Lauren spent 15 years working as a commercial litigator both in a private practice and as in-house counsel at a public international energy company. Lauren earned a Bachelor of Science degree in Biology and an Honours Bachelor of Arts degree in English Literature both from Queen's University. She also holds a Bachelor of Laws degree from the University of Windsor and a Masters of Law degree from Osgoode Hall Law School. Lauren, her husband, Thomas, and their three sons, joined Habonim in 2014 and Lauren serves as Vice President. Lauren's oldest son is set to have his bar mitzvah at Habonim in 2021.
Aaron Goldberg (Director since 2018)
Aaron is Senior Counsel at The Toronto-Dominion Bank where he provides advice to TD's investment management and estates and trusts businesses. Prior to joining TD Aaron worked at BlackRock advising on institutional client matters, and as a finance lawyer at Hogan Lovells in London, England. Aaron holds a bachelor's degree in philosophy from the University of British Columbia and a master's degree in media theory from New York University, where he also briefly taught. Aaron's children attend the Jewish Heritage School at Habonim.
Sonny Goldstein (Director Since 2016)
Sonny has been in the Financial Services Industry since 1966. He began as a licensed life insurance agent and he obtained his Chartered Life Underwriter designation in 1977. He obtained his Chartered Financial Consultant designation in 1989 and became a Certified Financial Planner in 1996. Mr. Goldstein owns and operates Goldstein Financial Investments Inc., a mutual fund dealership, and Goldstein Financial Consultants, an incorporated insurance agency. He is Past President of the Life Underwriters' Association of Toronto (now Advocis). He writes a monthly column in a community newspaper (HI-RISE) and does a radio show "Managing Your Money" six days a week on CHIN Radio in Toronto. Mr. Goldstein previously served on the Board of Directors of the MFDA from March 2010 to December 2013. He also serves on the Board of Directors of the MFDA Investor Protection Corporation. Goldstein Financial Investments Inc. is a member of the Federation of Mutual Fund Dealers. Mr. Goldstein is also the Founder and Chairman of "Care For Kids (Toronto)", which raises funds for the Pediatric Advanced Care Team at The Hospital For Sick Children, Emily's House and other charitable organizations for children with life limiting illnesses.
Cheryl Grammer (Director since 2017)
Cheryl is a former strategy consultant with over 15 years experience advising large Canadian companies on global operational strategy. She holds a Bachelor of Applied Science with Honours in Mechanical Engineering from U of T and an MBA from the Schulich School of Business. When she left the corporate world to focus on her family and philanthropic causes, she joined the board and executive of Robbins Hebrew Academy (formerly United Synagogue Day School) and went on to chair the Beth Tzedec-USDS joint Building Committee. After climbing Kilimanjaro in 2011 she founded Grads Go Global, a grassroots charity created to unite Toronto's high school grads in raising awareness and funds for Amani Children's Home, an organization dedicated to rescuing and educating street children in Tanzania. Between 2012-2019 Grads Go Global raised over $200,000 for Amani, and Cheryl continues to sit on the board of Friends of Amani Canada. Cheryl and her husband Mark have been long term members of Habonim, where Mark celebrated his Bar Mitzvah over 40 years ago. More recently, their sons also celebrated their Bar Mitzvahs at Habonim. Cheryl joined the Habonim Board in 2017 and the executive in 2019, and has spearheaded many of the new programming initiatives. Cheryl will bring her leadership skills and strength in strategic planning and operational management to her new position as President of the Board.
Jonathan Finkelstein (Director Since (2021)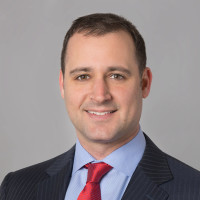 Jonathan is a Principal at Alignvest Management Corporation, where he helps evaluate and execute investments in portfolio companies. In that capacity, he serves on Board of Directors of Sagicor Financial Company, an Alignvest portfolio company traded on the Toronto Stock Exchange. Prior to joining Alignvest, Jonathan worked as an investment banker at Lazard Freres and Co in NYC, an attorney at Skadden, Arps, Slate, Meagher & Flom in NYC, and as the Tax Policy Advisor to Finance Minister Jim Flaherty in Ottawa. Jonathan holds a BA from McGill University, a JD from Osgoode Hall Law School, an LL.M. from NYU Law School and an MBA from the Columbia University Graduate School of Business. Jonathan is a long-time member of Habonim. He celebrated his Bar Mitzvah at Habonim in 1996, was married by Eli in 2017, and now attends services with his wife and two small children.
Charissa Levy (Director since 2017)
Charissa has a health care background as an Occupational Therapist. She is Executive Director of one provincial organization and two regional organizations that work with the Ministry of Health and health care executives in hospitals and community organizations to plan for and enhance publicly-funded rehabilitation services. Charissa has been invited to participate on a variety of provincial & regional expert panels and committees to inform policy directions & clinical services planning, providing perspectives from the rehabilitation and acquired brain injury sectors. Charissa is an Adjunct Lecturer in the Institute of Health Policy, Management and Evaluation at the University of Toronto and has published in the areas of rehabilitation health systems, acquired brain injury, hip fracture, stroke and total joint replacement. Charissa and her husband, Ari have been long-standing members of Habonim. Ari's family joined Habonim in the 1980s. Ari had his Bar Mitzvah at Habonim, Charissa and Ari were married by Eli, and Eli also recently officiated the Bat Mitzvahs for each of their daughters, Erynn and Noa. Charissa's skills in strategic leadership and operational management, along with her long-standing membership at Habonim make her a great asset to the Board and Habonim community.
Daniel Libman (Director since 2017)
Daniel is a Partner at Damien Frost & Associates LLP. He specializes in criminal, regulatory, and administrative law trials and appeals. As an experienced litigator, Daniel has argued complex criminal and regulatory cases on behalf of both the Crown and defendants. Daniel maintains a diverse practice, from white collar criminal matters to judicial reviews and professional discipline hearings for health care professionals such as Pharmacists, Chiropractors, Nurses, Veterinarians and others. Daniel also defends other regulated professionals such as lawyers, paralegals, real estate agents, brokers. He is often called upon by the Public Prosecution Service of Canada to prosecute serious criminal and regulatory matters. Daniel completed his Juris Doctor at the University of Windsor in 2012. Daniel has been actively involved in continuing legal education, having written numerous legal articles and taught at various law schools in Ontario. Most recently, Daniel co-authored "Handling Summary Conviction Offences, 2020 Edition". Daniel brings his legal expertise, his tireless effort, and his ability to resolve complex disputes to Habonim's Board of Directors. He is pleased to continue to serve and advocate on behalf of Habonim and its Members.
Gerri Richman (Director since 2019)
Gerri is a Leadership and Life Transitions Coach, with over 20 years of corporate experience in Canada, the U.S. and overseas. Gerri's work as a coach has included helping individuals navigate the corporate ladder, make career change happen, conquer self-doubt and balance life's demands. While Gerri's passion is coaching, she has a great deal of hands-on business experience. Gerri holds a Master's Degree in Adult Education and Organization Development from the University of Toronto, a Bachelor's Degree in Psychology from McGill University and professional certificates in Coaching and Alternative Dispute Resolution & Mediation. Gerri believes strongly in giving back. In partnership with Mount Sinai Hospital's Reitman Center, Gerri does pro bono work coaching family members on how to cope with the challenges of caring for a loved one who has dementia. Gerri's high energy, make it happen approach, as well as her skills in the areas of leadership and strategy development, communication and employee engagement, make Gerri a great addition to the Board.
Lisa Rogers (Director since 2019)
Lisa is the Chair of the School of Dental Health Programs at George Brown College. She is responsible for the curriculum, operations and budget for a team of over 30 full time and 50 part time faculty and staff and 500 students. Lisa is a registered dental hygienist and holds a Masters of Arts in Education from Central Michigan University. Lisa has also been very involved on many educational issues and chaired the Ministry of Education's mandated Parent Council, successfully advocating for the community. Members of Lisa's extended family were founding members of Habonim when they arrived in Toronto as Holocaust survivors. Lisa and her husband David joined the synagogue over 30 years ago. Their four children attended the Jewish Heritage School, their daughter and son participated for some years in the synagogue choir with Esther Ghan Firestone and all of their children were B'nei Mitzvah. Lisa brings her strengths from both her private and career life to the community of Habonim.
Alexis Slatt (Director since 2017)
Alexis is Counsel in the Corporate Group at Stikeman Elliott LLP. Her legal practice is primarily focused on corporate and securities law, having expertise in domestic and international securities offerings, corporate governance and securities regulatory compliance. Alexis has counselled a wide-range of Canadian and international clients, including boards of directors, public and private companies and asset managers. Alexis is a member of the Law Society of Ontario and the New York Bar Association. Prior to joining Stikeman Elliott, Alexis acted as Senior Legal Counsel and Corporate Secretary to one of Canada's largest public investment companies and practised in the Securities and Capital Markets Group of a leading New York law firm. Alexis is a life-long member of Habonim, having celebrated many family simchas with the Congregation. She is Corporate Secretary to the Board and Chair of the Board's Governance Committee.
Tue, January 25 2022 23 Shevat 5782